Holy Mackerel! This little blogcito turns two TODAY! I can't even believe it.  Exactly  years ago today I published my very first blog post. And now here we are, 162 posts later, still chugging along.. This little blogcito has made it twice around the sun and in the meantime totally exceeded every one of my expectations! (Well to be fair, I started writing my musings without any expectations at all…so like my first 5 subscribers totally exceeded my wildest dreams. And now there are 675 of you! Wow, just wow!)
Since our last Blogday celebration,  I launched a TPT Store, The Chase Place, focusing on giving you more tools to help you load up your Little Darlings with comprehensible input To celebrate and say Gracias for all the support, everything is 20% off  until Monday! Check out these Soy Yo Lesson Plans that I just finished…I'm pretty proud of them AND the bundle has two brand new games that I just cooked up and can't wait to play with my kiddos next week. And here's a Free Download for Verb Ending Posters with a description on how I'm using them in class. They're helping me stay comprehensible, draw my students' attention to the meaning of the verb endings AND I'm noticing that they're using them in their own writings! Win-Win-Win! Happy teacher dance! 
This year I also penned (errr…typed actually) a devotional  to encourage teachers. If you missed it and feel like you could use a little encouragement from above, you can catch it here: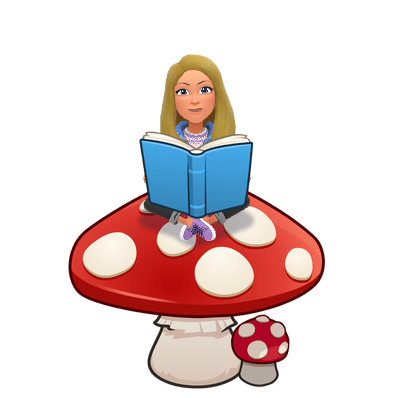 This year I read a lot of Spanish,  too. In preparation for teaching Spanish for Heritage Speakers, to muscle up my Spanish and expand my library for my new kiddos,  I spent my summer devouring young adult fiction: La ciudad de la bestias
, Yo no soy tu perfecta hija mexicana
, El libro de los americanos desconocidos , La Travesía de Enrique
and Charlie y la fábrica de chocolate (all Amazon associate links…if you purchase anything I'll get a few cents commission and it won't cost you anything!) And, I've been scooping up new CI readers just as fast as I can! What a time to be alive…there are just so many well written, compelling and comprehensible options for our Little Darlings to read!! So…to celebrate, I'd love to get some new books in your Little Darlings' hands! I've got a $100 gift card to raffle off to a lucky reader… No strings attached…just comment below with where you're reading from (State, City, Country…it's up to you!) and the language you teach.  I'll select a random comment on January 17 and email the gift card to our lucky winner. I can't think of a better party favor than books!
Update: Congratulations to Megan Patterson, winner of the $100 Fluency Matters Gift Card! And thanks to Fluency Matters, we have a bonus prize! FM generously donated an e-course subscription for up to 150 students for a novel of choice and that's going to Megan M! Congratulations, ladies and check your emails for details!
This blogcito has also paved the way for some exciting opportunities to share my excitement for teaching Spanish with other teachers. I loved sharing  with my paisanos at the PLAN conference in September.  I am so excited for MittenCI in April and I'm hosting (my very first!) CI workshop in Reno on August 1! (Details to come, don't you worry!)
And don't forget…there are just a few days left to sign up for Comprehensible Online before the price goes up on January 15! (and my code AnneMarie20 expires which will get you $25 off the registration price!) I've been working my little tail off to get my videos edited and uploaded and I'm just about finished. Come join us and get some awesome Professional Development from your couch. (Or if you're one of those highly motivated types, the gym! I'm more of the couch type…)
So, thank you. All of these opportunities and blessings are because there's someone on the other side of this blogcito, reading it.  From the bottom of my heart,  thank you so much! Thank you for joining me on this journey. Thank you for your your kind comments, thoughtful questions and encouraging emails. Merci, Danke, Obrigado, and ありがとうございました for your generous translation services, for translating my work into 9 different languages! That blows my mind and delights me to the core! Thank you!
Thank you for being here. Thank you for celebrating with me. Go eat some cake.
Feeling humbled and blessed,
AnneMarie